Blog
Stay updated on the latest news with Mococheck
Meet us in Paris Las Vegas – Affiliate Summit West 2016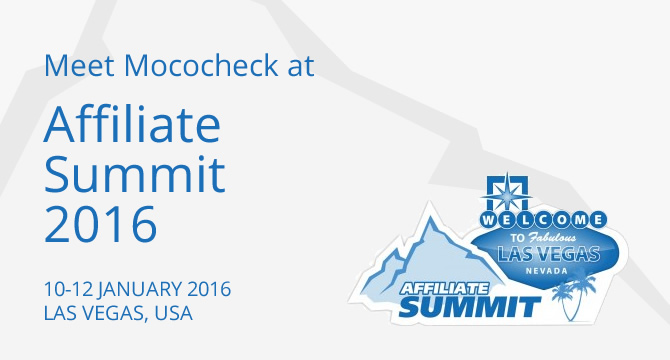 Affiliate Summit West 2016 is the place to be at the very beginning of the new year.
Thousands of marketers, merchants, vendors and networks gather at one place for a full three-day program.
The Summit is an excellent opportunity to meet and do business with experts in affiliate marketing from all over the world, and learn from them at various educational sessions and experts roundtables. It will be held at Paris Las Vegas Hotel in Las Vegas NV, January 10-12 2016..
More than 50 speakers are announced for the event. We are especially excited to hear from Kerri Pollard – affiliate pro with sixteen years of experience in the industry, and Greg Gifford – Director of Search and Social at DealerOn, leading provider of car dealer websites and interactive auto industry marketing solutions.
MOCOCHECK team is ready to pick up latest trends in affiliate marketing, as well as to present our solution to those who need it the most – affiliate networks, content providers and merchants.
Advertisers and affiliate networks are using MOCOCHECK to verify mobile advertising campaigns without even getting up from their computer. Content and service providers launching international services and campaigns would have the chance to experience firsthand how MOCOCHECK can improve their life and ultimately revenue by remote testing of their content and services.
If you are planning to attend the Summit, we would be happy to arrange a meeting to illustrate how MOCOCHECK propels businesses from all over the industry towards bigger success.
Get in touch and schedule a meeting with someone from our NTH Group team or use our contact form.